Full name: Andrew Alexander "Alex" Kiwomya
Date of birth: 20.05.1996
Place of Birth:
 Sheffield
Nationality:
 England
Height: 179 cm
Position: Forward, Secondary striker, Winger
Foot: Right
Current team:
 Crewe Alexandra, on loan from 
 Chelsea

Transfer history:
2010/14 
 Chelsea
2015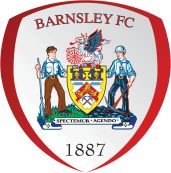 Barnsley
2015
 Chelsea
2016
 Fleetwood Town
2016
 Chelsea/present
2016/present 
 Crewe Alexandra
Club experiences:
2011/12 
 U18 Premier League
2011/12
 FA Youth Cup (1st)
2012/13 
 U18 Premier League
2012/13
 NextGen Series (2/3) (2nd)
2013/14
 U18 Premier League
2013/14
 FA Youth Cup (1st)
2013/14
 UEFA Youth League (8/5) (Quarter finals)
2014/15 
 U21 Premier League (3rd)
2014/15
 League One (5/0) (11th/24)
2014/15
 UEFA Youth League (5/1) (1st)
2015/16
 U21 Premier League
2015/16 
 Premier League International Cup
2015/16
 League One
2016
 Terborg Tournament
2016/17
 League Two
2016/17
 FA Cup
2016/17
 EFL Cup
2016/17
 EFL Trophy
National team career:
 England U16, U17, U18, U19

National team experiences:
2012/13
 UEFA U17 Championship qualification (5/1)
2014/15
 UEFA U19 Championship qualification (3/0)
Honours:
2011/12
 FA Youth Cup
2013/14
 FA Youth Cup
2014/15
 UEFA Youth League

Transfer rumours: –
Top skills: Pace, Agility, Acceleration, Dynamism, Elegance, Athleticism, Technique, Shooting, Dribbling, Passing, Crossing, Off the ball, Cuts, Personality

Style of play: Winger or secondary striker very fast, he is a great athlete but possesses also an excellent touch. Technically he is similar to Thierry Henry. He is the son of ex-professional footballer Andy Kiwomya and the nephew of the former Ipswich and Arsenal forward Chris Kiwomya.
Boots: